index and Contact_Us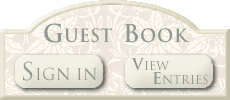 Clayton's Customhouse Brokerage, LLC.

An Independent Customs Broker for Alaska's Business Community

My name is Elizabeth Clayton-Lewis and I have been a resident of the State of Alaska since 1965.  My family traveled from Oregon over the Alaskan Canadian Highway to the interior of Alaska for the Timber Industry and we established our residence in Nenana, Alaska in 1967.

My Family began North Nenana Wood Specialties in 1968 and we had a thriving business for many years building natural turned log homes.  We also incorporated another sawmill  at our location and developed an export trade of rough cut cants to Korea. I was exposed to industry and international trade at an early age.

Growing up in Alaska has given me a wide base of practical experience and knowledge in several fields.  I have over nineteen years experience in the Customhouse Brokerage profession as well as decade of warehousing, expediting, business development, customer service, heavy duty equipment operation, maintenance and transportation.

The University of Anchorage Alaska  has developed a new Global Logistics program in which I have taken completed studies in Supply Chain Management, Global Business, Transportation, Organizational Theory, Purchasing and Small Business Procurement, E-Business and B2B commerce.  I also hold a certificate of completion from The Career Academy in 1991 as an Airfreight Specialist.

I successfully gained my personal Brokers License in 1998 from the Department of Treasury, Custom & Border Protection Service.  I am now proud to present Clayton's Customhouse Brokerage, LLC. Corporate Licensed and Permitted for District 31, The Great State of Alaska.


"This is an information only web site. We do not collect, retrieve or store any information from this site".